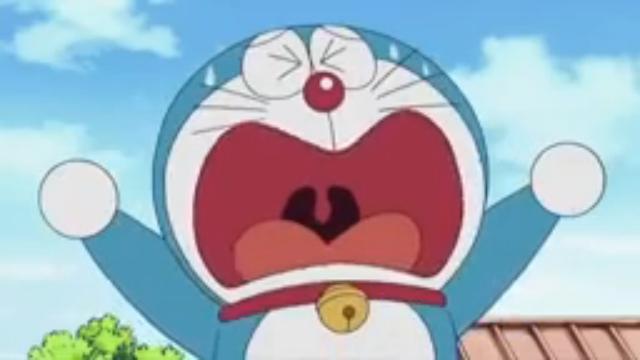 It's no surprise that Doraemon hasn't been given a warmer welcome on Boomerang, and to the United Kingdom as well. As mentioned in the earlier posts, the show will be gone completely, and is being replaced with The Tom & Jerry Show on weekends.
As those who weren't aware, the show premiered around the middle of August, airing only one slot a day (07:30). A new episode would air on Weekdays, followed by a repeat on Weekends. But this clearly isn't enough for a new show to broadcast. It could be that the show was at a bad time to broadcast when children/families wouldn't be awake at around 07:30/08:30 to tune in this show. And anyone who was keen to watch it probably couldn't due to poor timing, or the lack or any technology to record and catch up on the show (i.e Sky+, Tivo, etc).
Many other shows went through this problem in the past. Already brought up before was the
half-season run of Tiny Toon Adventures
, and the popular series
My Little Pony: Friendship is Magic being lost to POP!/Tiny Pop
. Also leaving Boomerang is The Jungle Bunch: To The Rescue. This premiered last autumn, and later moved to late-nights in June. It has been mentioned (not official) that only Season 1 has been airing, and it's 2nd season may not be bought Turner after all. A similar fate may have been the cause for The Owl & Co, which started in May, running only on weekends, and lasted only until mid-July before disappearing completely from schedule, and no trace of any comeback.
However, I wanted to bring up Doraemon specifically because this is a Japanese anime show that's been made many years ago, being run in various countries before being in English, having just been dubbed specially for the UK, and has been performing poorly for almost two months now. And, unless I'm mistaken, the first and only Anime cartoon to air on Boomerang.
Now, it could be the off-chance that Turner is putting the show on hiatus, and may re-run the show later this year with new episodes, or continue discreetly on late-nights (The Raccoons aired like this back in 2007), but from I'm seeing by it's poor scheduling choice and the possibility of poor ratings, Doraemon may be dropped entirely from Turner, and later bought to another company that's interested (Much like the moving transition for My Little Pony: Friendship is Magic).