Many changes this month following after half-term.
1) Mr Bean replaces the Animated Series with the Live-Action Series, which premiered in October. The timeslots stay at 6:30 and 16:00, but gets an additional slot at 19:00.
EDIT: There is No Bean in the mornings. Instead, Tom & Jerry Tales will air at 6:30.
2) Tom & Jerry will be replaced with Tom & Jerry Tales at 17:30 and 20:00. The old shorts will air at 8:00 and 14:30.
3) New Episodes of
Scooby Doo: Mystery Incorporated continue airing at 7:30 and 17:00
4) Casper's Scare School also continues its new series at 16:30, but gets
its evening slot replaced with Scooby Doo: Mystery Incorporated at
19:30
. I surprised the series carried on making new episodes, cause the show was off the air for a long period.
5) My Spy Family gets removed from Boomerang (aired since 2007), and gets replaced by a new show, The Cramp Twins, which
will air as a double bill and starts from Saturday 3rd Nov at
23:00
and
1:30
.
This has been an ongoing trend for Boomerang being a late-night secondary home for CN's former programming. First they had Gadget Boy, then they gave The Amazing Adrenalini Brothers another chance after its CN premier wasn't permanent, and then shortly Robotboy aired for a few months. Now, They've added Skatoony and Cramp Twins, which already re-runs on Cartoon Network TOO. Wouldn't it make sense to air some Boomerang related shows, or any CN show they no longer air?
And changes occur, i will update.
Times are listed in GMT format.
6:00 - Pink Panther and Pals
6:30 - Tom & Jerry Tales
7:00 - The Garfield Show
7:30 - Scooby Doo Mystery Incorporated
8:00 - Tom & Jerry
8:30 - The Looney Tunes Show
9:00 - The Land Before Time
9:30 - Strawberry Shortcake's Berry Bitty Adventures
10:00 - Chloe's Closet
10:30 - LazyTown
11:00 - Krypto the Superdog
11:30 - Bananas in Pyjamas
12:00 - The Garfield Show
12:30 - The Garfield Show
13:00 - Scooby Doo, Where are You!
13:30 - The Scooby Doo Show
14:00 - Pink Panther and Pals
14:30 - Tom & Jerry
15:00 - What's New Scooby-Doo?
15:30 - The Garfield Show
16:00 - Mr Bean
16:30 - Casper's Scare School
17:00 - Scooby Doo Mystery Incoporated
17:30 - Tom & Jerry Tales
18:00 - The Looney Tunes Show
Wednesday - Boomerang Cinema
18:30 - The Garfield Show
19:00 - Mr Bean
19:30 - Scooby Doo: Mystery Incorporated
20:00 - Tom & Jerry Tales
20:30 - Looney Tunes
21:00 - The Garfield Show
21:30 - The Garfield Show
22:00 - Skatoony
22:30 - Skatoony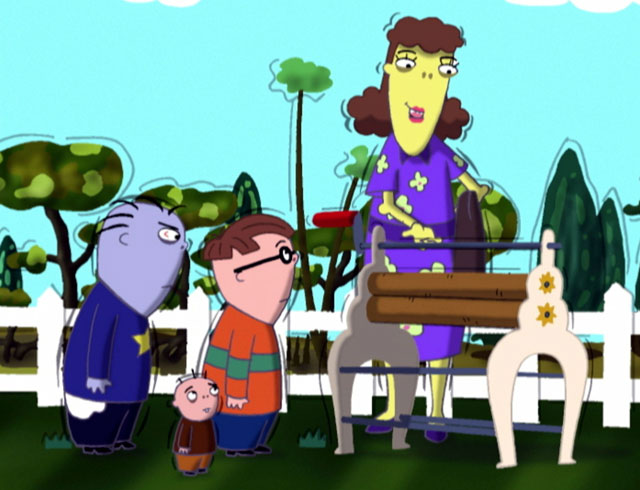 23:00 - The Cramp Twins
23:30 - The Cramp Twins
0:00 - The Garfield Show
0:20 - The Garfield Show
0:40 - The Garfield Show
1:00 - The Garfield Show
1:30 - The Cramp Twins
1:50 - The Cramp Twins
2:15 - Skatoony
2:40 - The Garfield Show
3:05 - The Garfield Show
3:25 - The Garfield Show
3:45 - The Garfield Show
4:05 - The Flintstones
4:30 - Scooby's All-Star Laff-a-Lympics
4:55 - Dastardly & Muttley
5:20 - Wacky Races
5:40 - Top Cat